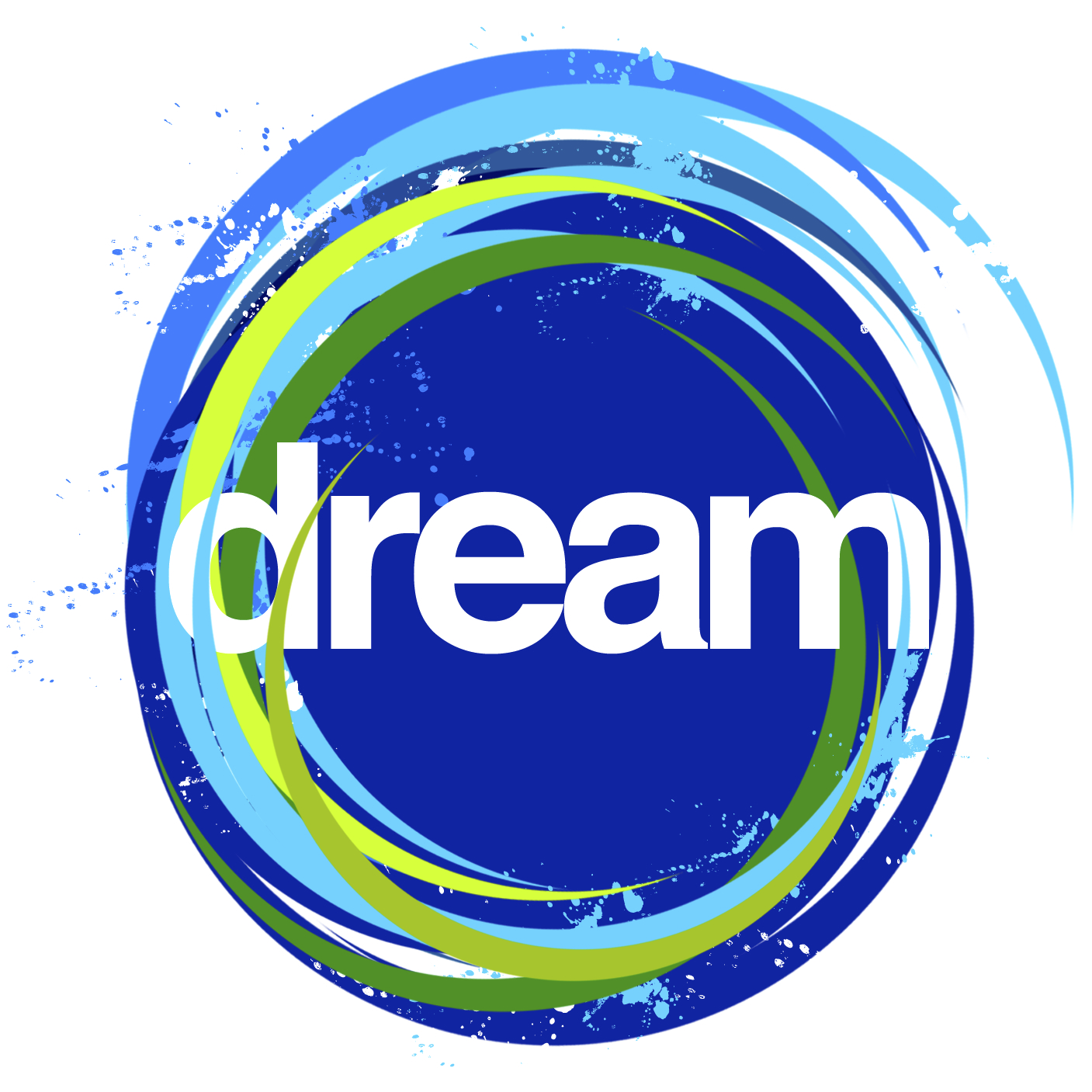 FEBRUARY 5, 2016 | 2 PM TO 7:30 PM
LEWIS FAMILY AUDITORIUM
3575 MAIN HIGHWAY
TEDxCoconutGrove tickets are sold out.
We'll be posting videos of our talks shortly and we hope to see you at one of our future events.
Introducing the TEDxCoconutGrove iPhone App. View our speaker lineup, watch videos, see Tasting Village menus, and receive important event notifications.
SPEAKERS
STEPHANIE ANSIN
IMAGINATION
A native of Miami, and graduate of Ransom Everglades, Stephanie Ansin spent 14 years studying, acting, and directing in New England and New York before becoming a mom and moving back to South Florida so her family could participate in raising the first member of their next generation. Upon her return in 2004, she co-founded The PlayGround Theatre and focused on creating shows for young audiences. In 2011 the company was rebranded Miami Theater Center to reflect its inclusion of adult programming. Ansin holds a BA in Theatre Arts from Brown University and an MFA in Theatre Directing from Columbia University.
Eduardo was inspired by Galapagos Islands' conservation-icon Lonesome George to found a global social enterprise combining apparel and education to empower students to become Agents of Change. Eduardo uses his passion for business, experiential learning and social entrepreneurship to teach youth about courage and compassion through his Academy of Agents of Change, which is now offered to high school students in South Florida. A leader in the social enterprise movement, Eduardo was nominated a "Remarkable Leader" in 2014 and is acclaimed as one of "100 Visionary Leaders" in 2015 by Real Leaders publication. Eduardo holds a BA from Brown; MS from UHCL and Global MBA Programme from IESE-Wharton-CIEBS.
Dre Baldwin brought basketball training to the Internet, leveraging that foresight into brand names and a growing business empire. During his 9 years as a professional basketball player, Dre began publishing workout and motivational messages to YouTube in 2006. Dre now has over 4,000 videos online, and has been viewed over 30,000,000 times by his 100,000+ subscribers.
Dre, or "Dre All Day" as his fans know him, brings his "Work on Your Game" brand and philosophy to his marketing, branding and professional speaking businesses. Dre has authored five books, including "The Mirror of Motivation".
Corey received his first guitar at the age of ten, just as the Beatles invaded the United States. He formed his first working band at the age of fifteen and later worked in the music industry as a concert coordinator for Hofstra Concerts. In 2010, after experiencing a personal family tragedy, Corey initiated and established a memorial fund in conjunction with the Make A Wish foundation in honor of his son Jared. In 2012, Corey and his wife Edda relocated to Miami, FL, where he began volunteer service. At Joe DiMaggio Children's Hospital, he was given the extraordinary opportunity to use his musicianship to aid in the palliative care and treatment of the children and their families. In 2013, Corey received the "President's Volunteer Service Award". In January 2014, Corey and his wife Edda founded the Ukulele Kids Club Inc.
Batia Cohen embraced her first career as a graphic designer and developed a passion for Art History. She specialized in Mesoamerican Art earning her PhD from the Universidad Nacional Autónoma de México. Batia teaches in several continuing education programs including Osher Lifelong Learning Institute at the University of Miami, Florida International University and Nova Southeastern University. She writes for
LetraUrbana.com
, a specialized cultural magazine. Her first historical novel Una Amapola entre Cactus was published in 2012.
Miami native Derek Deville received his Bachelor's in Mechanical Engineering from Purdue University. Currently developing medical devices with Syntheon, Derek previously worked with Environmental Aeroscience Corporation in hybrid rocket propulsion research. As a highly accomplished hobby rocketeer, he has designed and built many of the largest successful amateur rockets. Having served on the Board of the Tripoli Rocketry Association and the NFPA Pyrotechnics Committee, Derek has been pursuing his love of amateur rocketry for 20 years.
Nikki Jagid is a ninth grade student attending Ransom Everglades School. Nikki was honored with the "Outstanding Student Award" in seventh grade. In eighth grade, she received the "Service Award," for co-chairing Techo Service Club. Techo is a youth based non-profit organization that seeks to overturn poverty in Latin America by constructing transitional housing and implementing social inclusion programs. Nikki's best experience to date was traveling to the Dominican Republic to build two homes with the money the club raised. Nikki enjoys playing piano, guitar, tennis, and taking part in drama productions at Ransom Everglades. Nikki plans to continue to dedicate her free time to helping people in need, and dreams to see a poverty free world someday.
Maia Mora is a freshman at Ransom Everglades. She was inducted into the National Junior Honor Society in the 7th grade, and received the School Service Award for co-founding the Techo Club. Techo raises money to build houses for the underprivileged in Latin America in support of the "Un Techo Para Mi Pais" organization. She was first exposed to Techo in 6th grade on a building trip to Cartagena and shortly thereafter co-founded the club. This year they raised enough money to go to the Dominican Republic and with the help of 30 classmates and parents, they built two homes. Maia is an avid singer and piano player, and is currently learning to play the guitar. She loves to travel and is an explorer and entrepreneur at heart.
TANYA VILLANUEVA TEPPER
RESILIENCE
Tanya is a 9/11 widow living happily "even" after who is featured in the Peabody award-winning documentary, Rebirth, which has a permanent home at the National September 11th Museum. Tanya is a senior advisor and speaker for the nonprofit organization Project Rebirth, and uses the film to give audiences a personal connection to September 11th while inspiring hope and encouraging resilience to those who are coping with grief and trauma. Tanya has written for the Huffington Post and loves her life in Miami with her husband Ray, two young daughters, and their baby bearded dragon.
With a background in Electrical Engineering, Matt pioneered the application of large-scale multiple electrode microarray implants for monitoring ensemble activity in the freely behaving rodent during awake and sleep states. Using these approaches he was the first to demonstrate the coordinated reactivation of memory patterns during sleep in the hippocampus and has continued to pursue the role of sleep in memory processing, and the study of sleep-regulation of brain systems. Matt is the Sherman Fairchild Professor in Neuroscience at the Picower Institute for Learning and Memory in the Department of Brain and Cognitive Sciences, and Biology at Massachusetts Institute of Technology.
COMBAT HIPPIES
PERFORMANCE
Led by world-renowned theater director Teo Castellanos with accompaniment by DJ Brimstone127, Anthony "I.E.D." Torres, Andrew "Dru Phoenix" Cuthbert, Hipolito "BeardMan" Arriaga and Allen "Tatsel" Minor form the Combat Hippies, a collective of military veteran performing artists who promote Post-Traumatic Growth through theatrical performances and community engagement events. The Combat Hippies formed during a MDC Live Arts creative writing workshop in which they shared their experiences in an original spoken word piece as part of the O, Miami Poetry Festival. The Combat Hippies strive to educate, inspire, and entertain both veterans and the general public in order to bridge the gap of understanding, reduce the suicide rate among veterans and bring about positive societal change.
A modern day pop artist and musical revolutionary, piano iconoclast ELEW is making a substantial impression on the music world with a thunderous new style of playing: an inspired melding of ragtime, rock and pop that he calls Rockjazz. ELEW has toured the world, recorded, and performed continuously with Wynton Marsalis and the Jazz at Lincoln Center Orchestra, Elvin Jones, Roy Hargrove, and Cassandra Wilson, among others. He won the 1999 Thelonious Monk International Piano Competition, his mesmerizing piano theatrics even then hinting at the new musical paradigm he would one day create. Now, in the jazz tradition of interpreting popular tunes of the day, much like Art Tatum and John Coltrane, ELEW has turned to rock, combining a guitarist's approach to the piano with an explosively physical style of playing that would be at home in any arena. Filmaker Bobby Kennedy III just finished filming a documentary feature about the pianist.
Classically trained at Cuba's premier conservatories, the members of three-time Grammy-nominated Tiempo Libre are true modern heirs to the rich musical tradition of their native Cuba. The Miami-based group is celebrated for its sophisticated performances of timba music, an irresistible, dance-inducing mix of Latin jazz and Cuban son. Tiempo Libre has introduced Cuban music to new audiences through appearances on shows such as the Tonight Show, Live from Lincoln Center and Dancing With the Stars and concerts worldwide including performances at Tanglewood, New Orleans Jazz & Heritage Festival, The Playboy Jazz Festival at the Hollywood Bowl, Jazz at Lincoln Center, Hong Kong's Kwai Tsing Theatre and Tuscan Sun Festival in Cortona, Italy. Tiempo Libre collaborated on "Para Ti" with violinist Joshua Bell for his At Home with Friends album and frequently plays with leading orchestras, including concerts this season with the Cleveland Orchestra and the San Francisco and Houston Symphonies.
ABOUT
Our project began when a parent, a student, and a faculty member, each inspired by TED in different ways, shared their interest in hosting our own TEDx conference.
Our Mission: To engage our community in a discussion of ideas, to expand perspectives and to make a philanthropic impact.
We applied for a license with TED, which we received along with a toolkit and guidelines for organizing a TEDx. This event is independently organized without supervision or financial support from TED.
STEERING COMMITTEE
Alexis Summer Angel
Tom Bales
Grey Bryan
Jay Calkins
Jenny Carson
Ofelia Chiavacci
Riccardo Di Capua
Hilary Gershman
John A. King, Jr.
Ahan Malhotra
John Mistele
Andi Russin
Connie Ryan
Marian Turk
TED
What is TEDx?
In the spirit of ideas worth spreading, TED has created a program called TEDx. TEDx is a program of local, self-organized events that bring people together to share a TED-like experience. Our event is called TEDxCoconutGrove, where x = independently organized TED event. At our TEDxCoconutGrove event, TEDTalks video and live speakers will combine to spark deep discussion and connection in a small group. The TED Conference provides general guidance for the TEDx program, but individual TEDx events, including ours, are self-organized.
About TED
TED is a nonprofit organization devoted to Ideas Worth Spreading. Started as a four-day conference in California 30 years ago, TED has grown to support its mission with multiple initiatives. The two annual TED Conferences invite the world's leading thinkers and doers to speak for 18 minutes or less. Many of these talks are then made available, free, at TED.com. TED speakers have included Bill Gates, Jane Goodall, Elizabeth Gilbert, Sir Richard Branson, Nandan Nilekani, Philippe Starck, Ngozi Okonjo-Iweala, Sal Khan and Daniel Kahneman.
The annual TED Conference takes place each spring in Vancouver, British Columbia, along with the TEDActive simulcast event in nearby Whistler. The annual TEDGlobal conference will be held this October in Rio de Janeiro, Brazil. TED's media initiatives include TED.com, where new TED Talks are posted daily; the Open Translation Project, which provides subtitles and interactive transcripts as well as translations from volunteers worldwide; the educational initiative TED-Ed. TED has established the annual TED Prize, where exceptional individuals with a wish to change the world get help translating their wishes into action; TEDx, which supports individuals or groups in hosting local, self- organized TED-style events around the world, and the TED Fellows program, helping world-changing innovators from around the globe to amplify the impact of their remarkable projects and activities.
PARTNERS
TASTING VILLAGE
VISIONARY PARTNERS LEADING PARTNERS COMMUNITY PARTNERS CONTRIBUTING PARTNERS FAMILY PARTNERS
Hope Prize
TED has established the annual TED Prize, which has come to be known as the TED "wish", where exceptional individuals with a wish to change the world are given the opportunity to put their wishes into action. The TED Prize is designed to leverage the TED Community's exceptional array of talent and resources. It is awarded annually to an exceptional individual who receives a $1,000,000 monetary award and, much more important, the granting of "One Wish to Change the World." Over the life of the prize, wishes have led to collaborative initiatives with far-reaching impact.
For TEDxCoconutGrove, we have modeled our own "Hope Prize" after the TED Prize and though we cannot offer the same monetary award as TED, we hope to offer the talent, expertise, and tradition of service and community that will be present in our audience. We believe that the TEDxCoconutGrove Hope Prize will have a tremendous positive impact on our community just as the TED Prize has had on the world.